RadonAway and COVID-19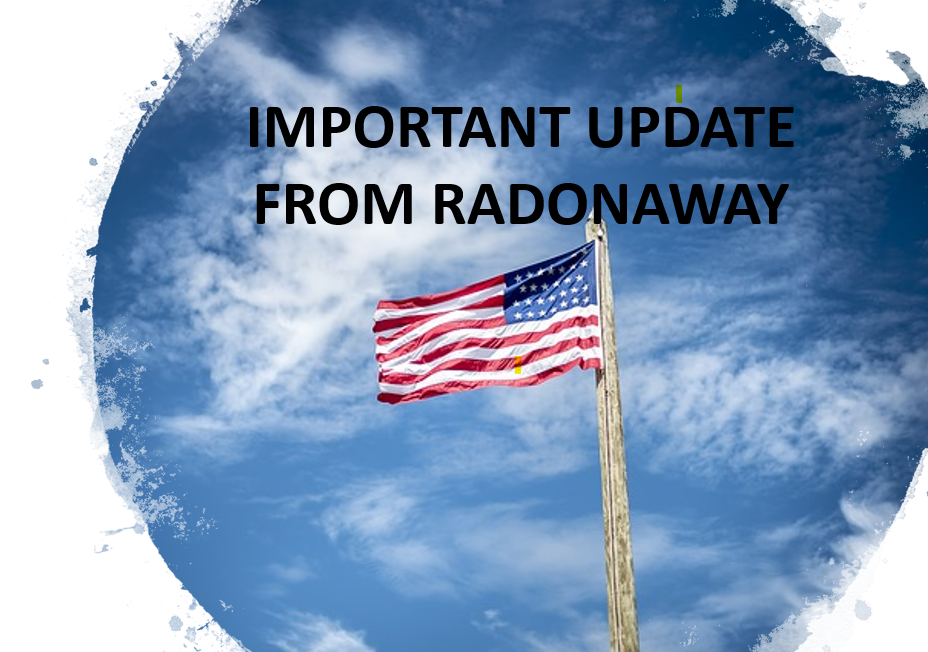 As our country's response to the coronavirus (COVID-19) outbreak evolves, we, like all Americans, continue to adapt our day-to-day activities. Our primary concern is the health and safety of our employees, customers, and valued partners.

Right now, we are manufacturing and distributing products, and our team members, many working remotely, remain available to respond to your business needs. Our Spruce Training live webinars and online courses will continue uninterrupted.
Although we have plenty of inventory, please keep in mind that delivery might be affected by unpredictable changes in warehouse shipping location or outside factors, so we suggest you leave an extra day or two for delivery when possible. Our plan is to update you as the situation changes. Please be assured that we will be available to the best of our ability to answer any questions that should arise during this challenging time.

Our best wishes to you, your loved ones, and staff for your continued good health.

- The entire team at RadonAway


1/1/21 UPDATE:
The health and well-being of our customers and employees is our top priority. We continue to remaining vigilant to stop the Spread of COVID19, and protect ourselves, our families, and our coworkers. Our production operations in Ward Hill, MA remains fully operational while practicing strict social distancing rules to protect staff.
UPS and other carriers continue to stress the importance of planning ahead with the influx of online orders due to the virus. Due to these circumstances you may experience longer than normal delivery schedules. Thank you for your patience and understanding. We will continue to do everything we can to assist you.

Our warehouses are open in Massachusetts, Indiana, Colorado, and Pennsylvania and are filled with sufficient product to meet your needs for many weeks, and all shipping operations will continue from those locations. AccuStar and Air Chek laboratories are open in Massachusetts, Pennsylvania and North Carolina will continue to operate using strict social distancing rules to protect staff. Sales, Technical Support and Customer Service continue to be available as well as training courses.