Radon Levels in the United States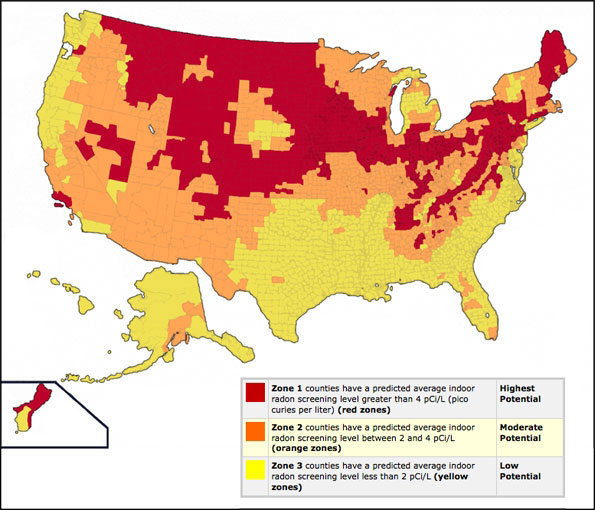 Radon is a radioactive gas that is found everywhere, even in low levels in outdoor air. When it accumulates in higher levels indoors, radon can, over time, lead to lung cancer. In fact, radon causes 21,000 lung cancer deaths each year and it's the second leading cause of lung cancer. While many areas in the U.S. have high levels of radon, radon over 4pCi/L can be found anywhere. Any home in any location can have high levels of radon. You could live in a new home and still have high radon levels, or your entire neighborhood could have high levels of radon while your home does not. Regardless of where you live, it's important to test your home for radon.
Find a Radon Professional Today
If the radon level in your home tests high, fixing it can be easy. Just start with a qualified radon professional.
To find an Authorized Radon Professional in your area, please fill out the form on the right-hand side of this page.