Fixing a Radon Problem
The first step in correcting an airborne or waterborne radon problem is to hire a certified radon contractor (mitigator)—a professional whose knowledge and skills have been recognized by the National Radon Proficiency Program or the National Radon Safety Board. (See Find a Radon Contractor)
Radon in Air
For most homes, the mitigator will follow three steps to reduce airborne radon: diagnostic evaluation, sealing and installation of the airborne radon reduction system. The most commonly installed type of system uses active soil depressurization (ASD), formerly called sub-slab depressurization (SSD). Another method involves the installation of a heat recovery ventilator. The radon mitigator will design the right system for your home, depending on its design, the underlying soil, and other factors.
The airborne radon system works by changing air pressure beneath your home and then, through the use of a specially designed radon fan, drawing out the radon gas and safely venting it, through one or more pipes, above the roofline. Usually, an airborne radon system will be routed in the interior of the home, through the garage, or to the exterior.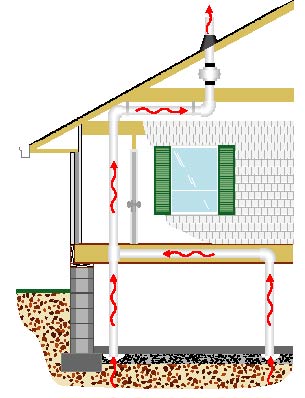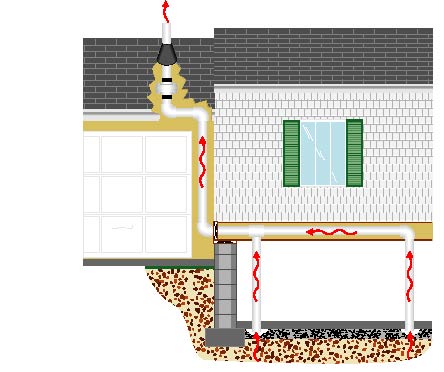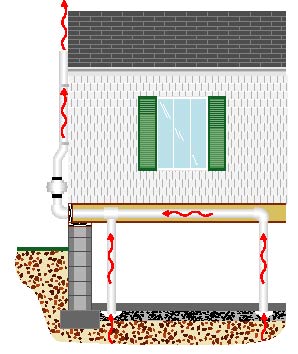 Radon in Water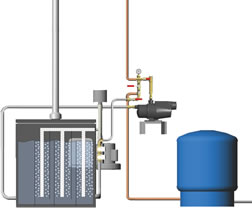 In general, a certified radon mitigator who is experienced in waterborne radon reduction will: assess the waterborne radon level; recommend full water analysis to determine the presence of other contaminants; check the water flow rate; and determine the best system location, taking into consideration plumbing, electrical and venting requirements as well as your preferences.
There are two most commonly used types of waterborne radon reduction systems: aeration and granular activated carbon (GAC). A primary factor in choosing between these systems is the radon level. The EPA, for example, does not recommend GAC for radon levels above 5,000 pCi/L.
The aeration method is considered by the EPA to be the best available technology (BAT). It does not pose the threat of waste buildup that other methods, such as GAC, might pose. Aeration separates the radon gas from the well water, then vents the contaminants safely above the roofline.
A GAC system uses one, two or three carbon beds or tanks onto which the radon is adsorbed. When properly installed and serviced, it can be effective. If used improperly or if the tanks are left in place too long, the carbon may become ineffective and/or may become a source of radioactivity. For this reason, it is necessary to service GAC systems by changing one tank (or more, depending on the system) annually.