RadonAway Supports Lung Force
What is Lung Force?

LUNG FORCE is a nationwide initiative led by the American Lung Association to unite women and their loved ones to stand together against lung cancer and for lung health. RadonAway proudly supports the American Lung Association's LUNG FORCE as a sponsor and team participant in Lung Force Walk Events nationwide. "Only a force of many can take on lung cancer, the #1 cancer killer of women in the United States."
Works to change people's minds about what it means to have lung cancer so that everyone understands their risks.
Provides support for innovations in early detection research and more personalized treatments so that everyone has a fighting chance.
Is committed to addressing lung cancer stigma
Works to advance lung health for sufferers of asthma, COPD and other lung diseases, or has someone in their life who does.
LUNG FORCE Walk participation provides the opportunity to:
Assist in spreading awareness on a national scale of the dangers of radon and its relation to lung cancer.
Work with our radon industry partners throughout the U.S. in the radon awareness effort.
How Can You Get Involved?
You can join the RadonAway 86er Team in a city near you -or- register your own branded team to participate in any LUNG FORCE Walk.
By joining the RadonAway 86er Team, RadonAway will:
Handle Team Registration
Provide the Team Captain with event logistical information
Provide literature to LUNG FORCE for distribution at the event
Provide Radon Test Kits to LUNG FORCE for distribution at the event
Promote the event with emails and social media to assist in fundraising and encourage event participation
Provide Team Captain with RadonAway 86er Team jerseys which carry the radon message
If you participate independently of RadonAway and/or register your own branded team:
You must register your team online through the LUNG FORCE website
For an additional fee, you can secure a table to hand-out information, brochures, and giveaways. Contact LUNG FORCE for details.
Donate in support of your walking team or any team ($5.00 minimum donation for registration; you can choose to walk or not)
Ready to Take Action? Join a LUNG FORCE Walk in Your Area!

LUNG FORCE Walk Boston, MA - June 2021
Another successful event on Saturday for the ALA LUNG FORCE annual Boston Walk in Franklin Park Zoo. RadonAway, a major sponsor of the Boston Walk since 2017, handed out free radon test kits. We're always proud to participate in this event where the RadonAway 86ers team continues to spread radon awareness throughout the community. If you would like to participate, click on the Event Schedule above or reach out to us at sales@radonaway.com to learn more! LUNG FORCE Walk Boston, MA - June 2019
Approximately five hundred participants turned out Saturday for the ALA LUNG FORCE Boston Walk in Franklin Park Zoo. The RadonAway 86ers team included walkers of all ages.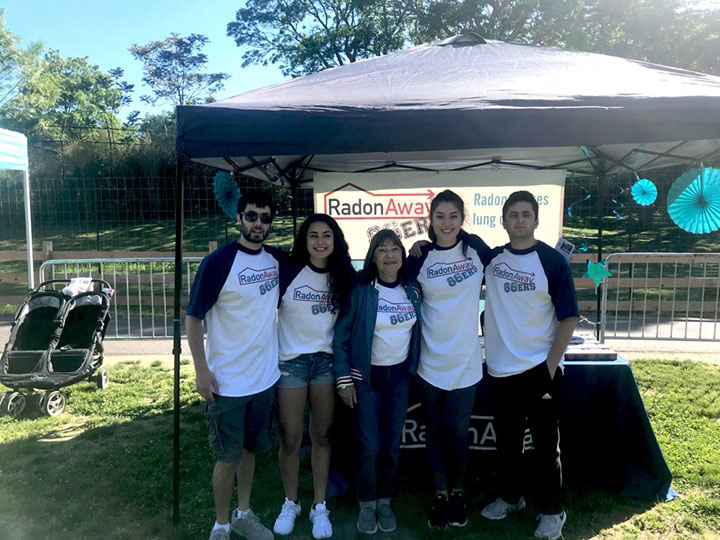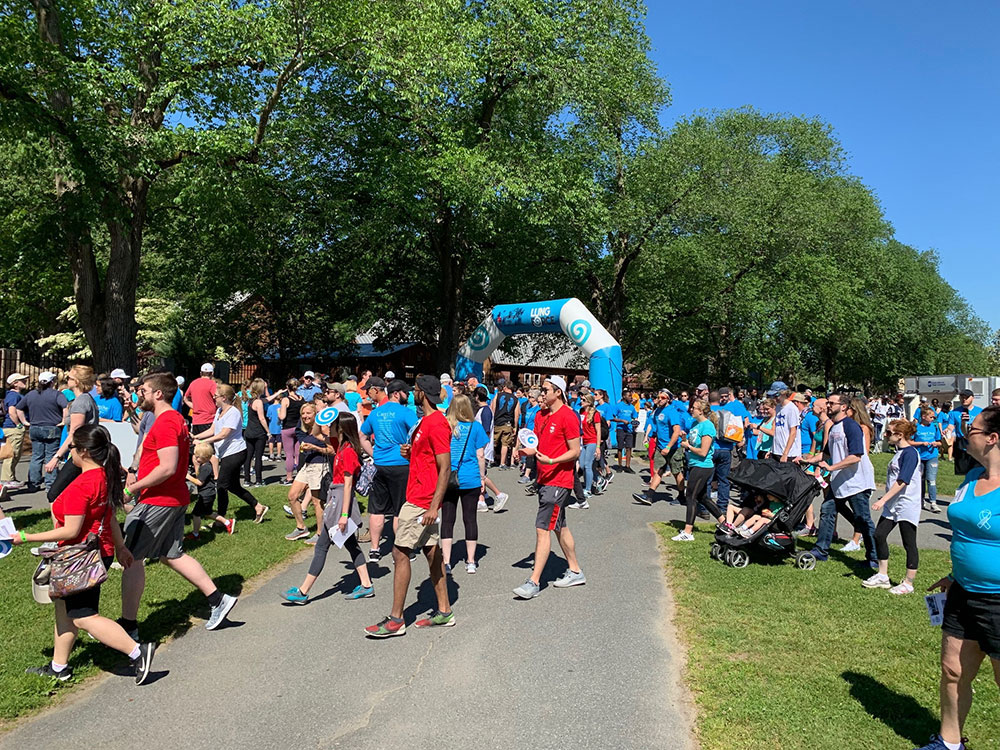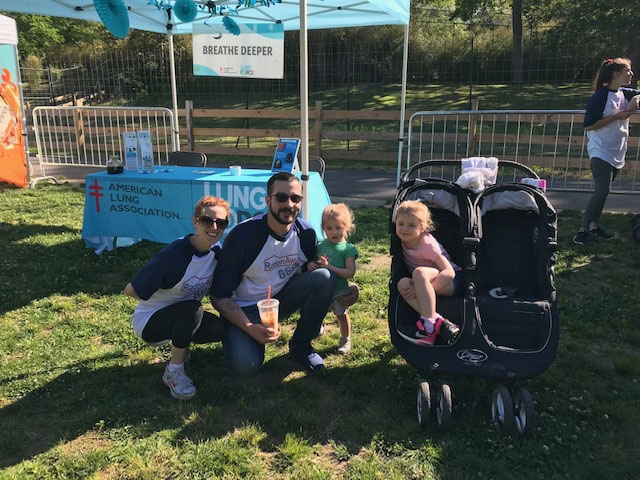 LUNG FORCE Walk Detroit, MI - September 2018
The Detroit Zoo + Motivated Radon Pros/Do-gooders = What?
Answer: A successful ALA Lung Force Walk Event! Peak Environmental in Michigan and RadonAway co-sponsored the Detroit event where both the animals and enthusiastic attendees, were equally seen and heard. Peak Environmental's Nara Scott, took the lead in educating attendees on the importance of professional radon testing and radon mitigation. The Peak team also handed out helpful radon information and radon test kits at an informative table. You too can join the Force! View the Event Schedule above and reach out to us if you are interested in participating.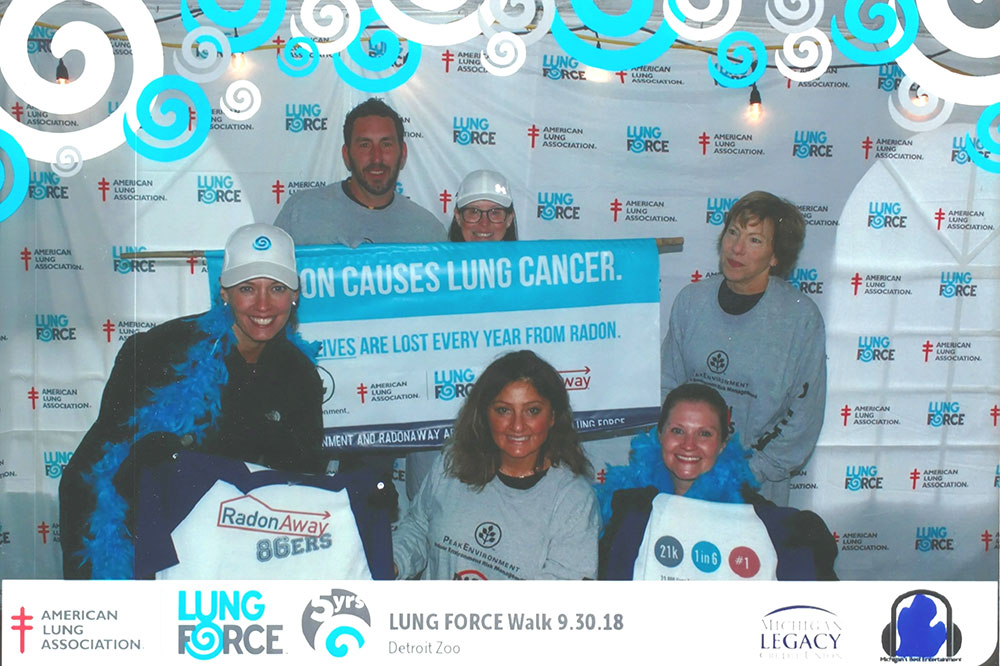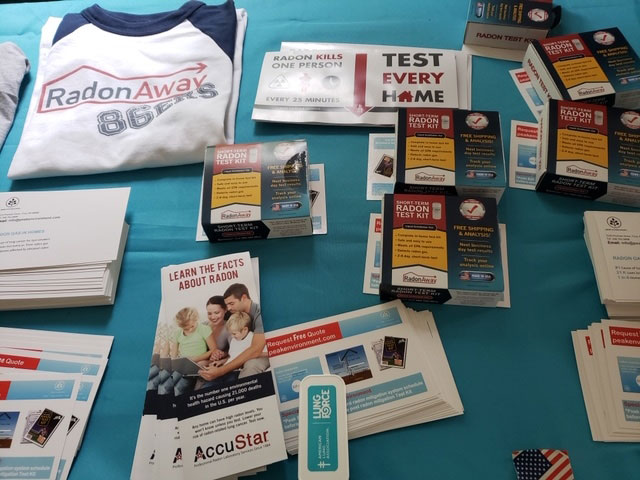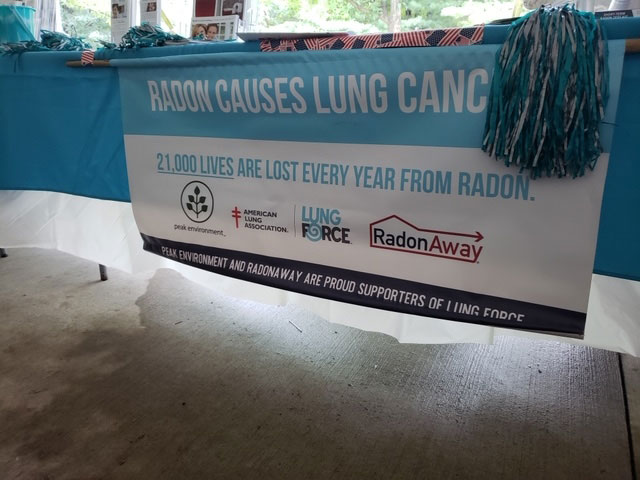 LUNG FORCE Walk Chicago, IL - August 2018
The RadonAway 86ers are always on the move! Julie Meeks, Spruce Account Manager and Team Captain, was happy to learn that most attendees of the Chicago LUNG FORCE Walk were familiar with radon testing as a result of the Radon Awareness Act in IL. Now if only more states would follow suit! In the meantime, let's keep sharing the knowledge that radon testing can save lives. Walk with us for radon awareness!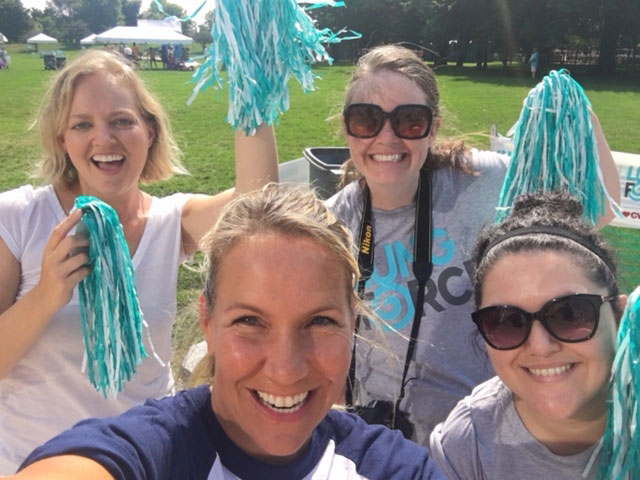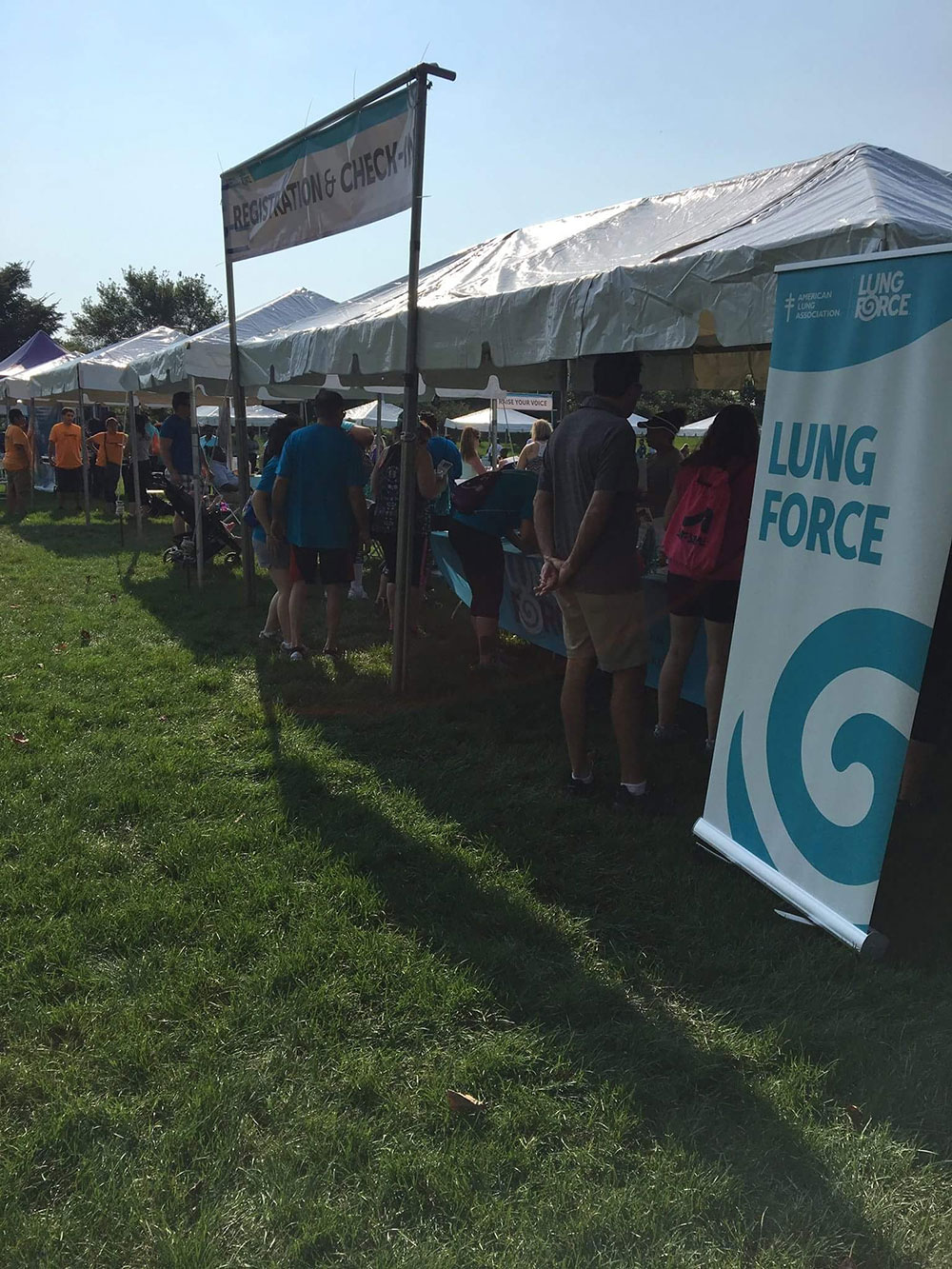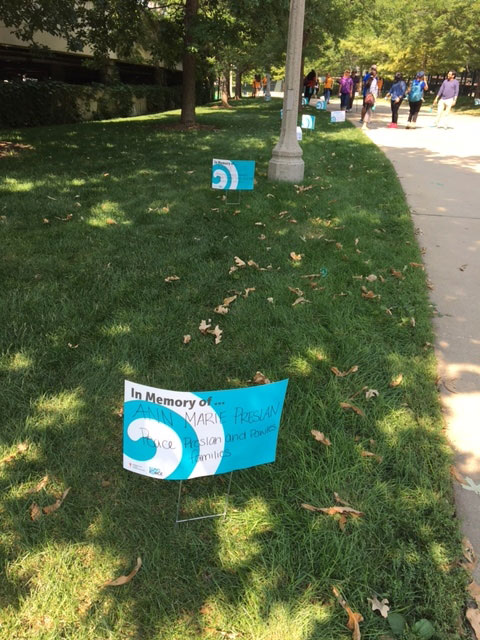 LUNG FORCE Walk Providence, RI - June 2018
RadonAway 86ers team co-captains, Ed Beauregard of TWR Services, and Spruce's Marketing Director Paul Owens, led the enthusiastic team on a purposeful walk through the historic Roger Williams Park in Providence, RI. Team members handed out radon test kits and educated attendees on Lung Cancer and Radon.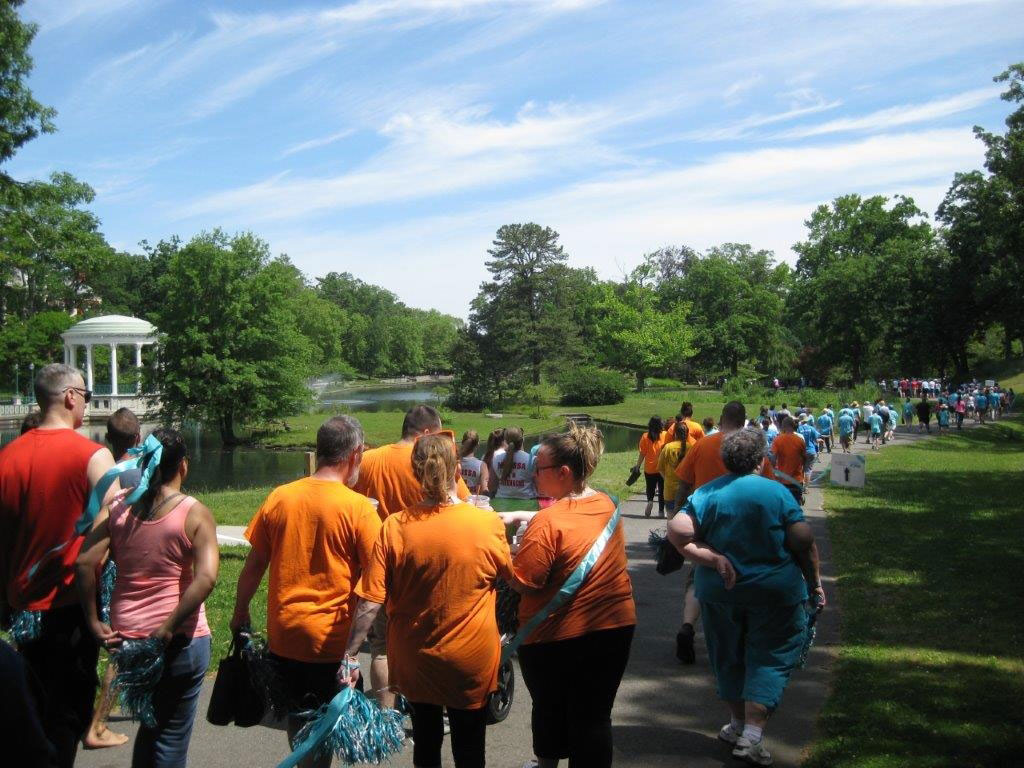 LUNG FORCE Walk Denver, CO - June 2018
Spruce's Aaron Trapp, led the RadonAway 86ers on a recent LUNG FORCE Walk in Denver. The team is on a nationwide mission at these events to educate the public on the dangers of radon and link to lung cancer. Join them for a walk in a city near you!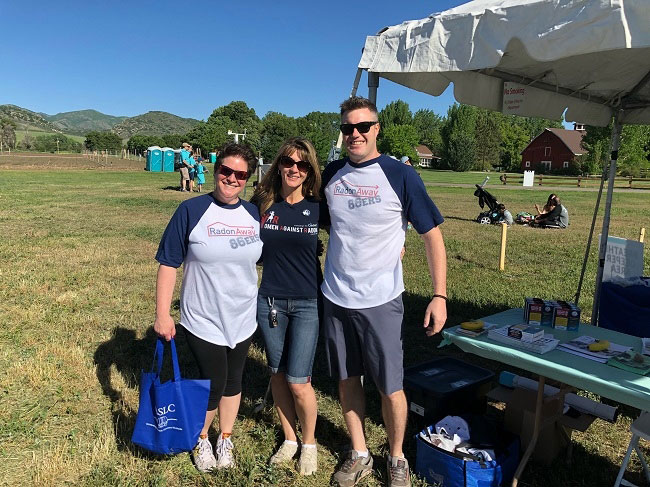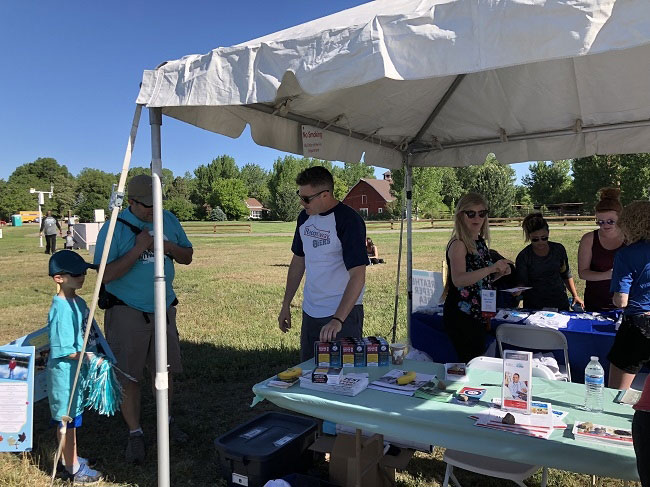 LUNG FORCE Walk Cleveland, OH - May 2018
The RadonAway 86ers were in Cleveland led by Spruce Account Manager Julie Meeks, Spruce Trainer David Metzger, and Ari G. from Radon Survey Systems Ohio. Family and furry friends were also there to participate in the LUNG FORCE Walk and enjoy the fun-filled day!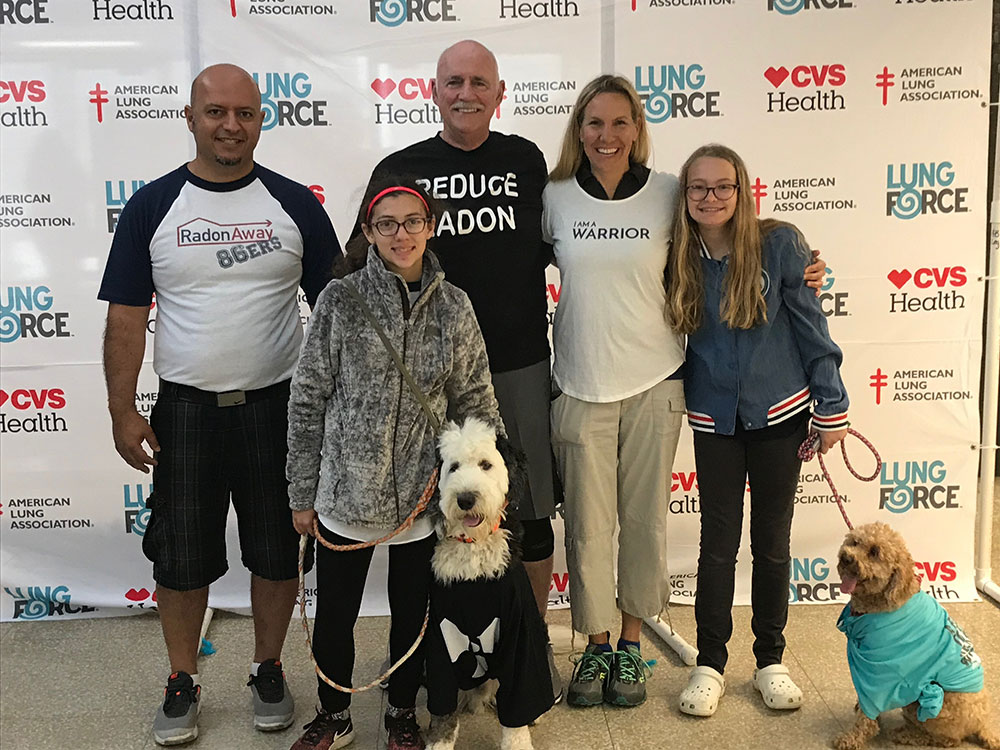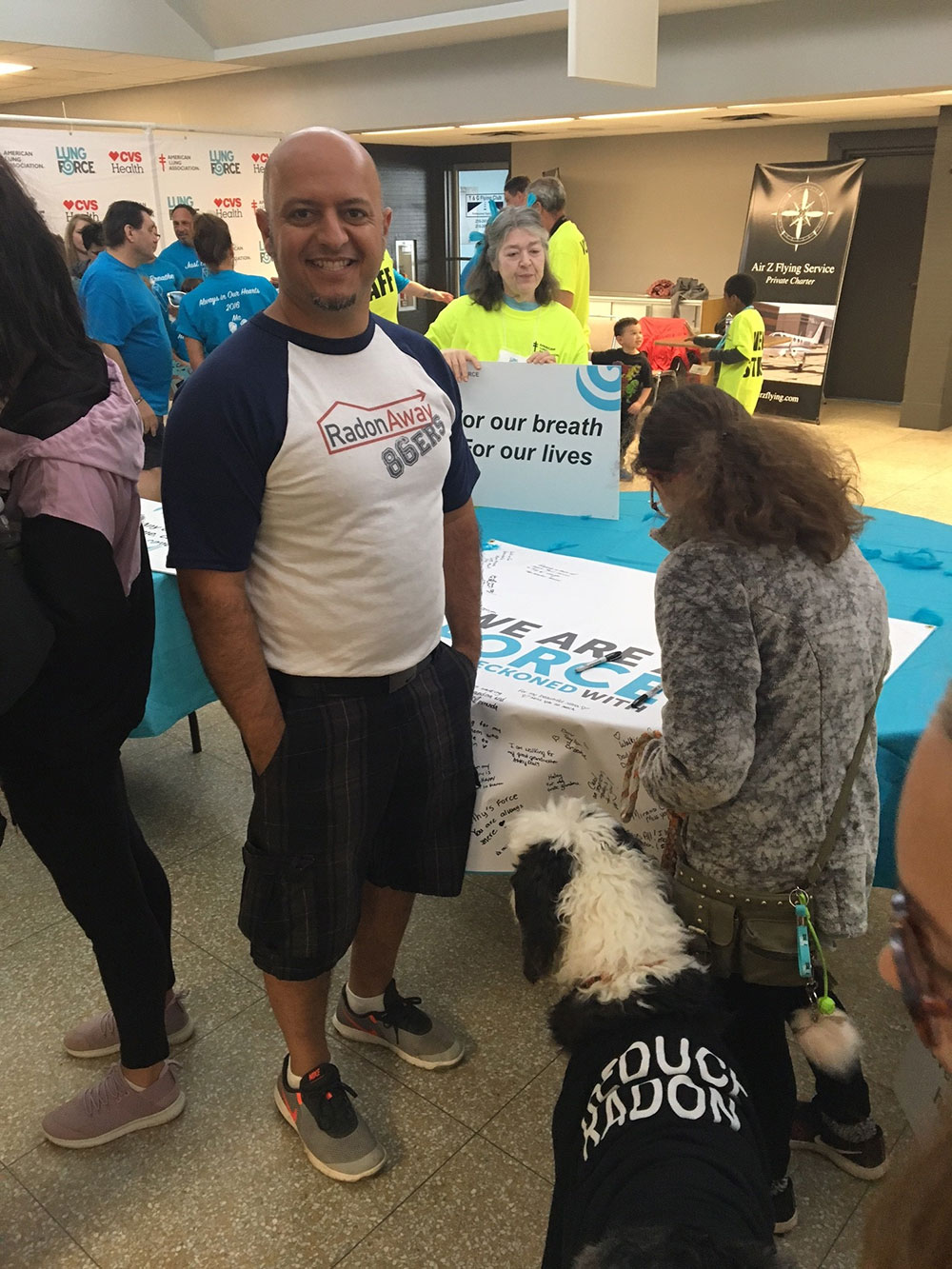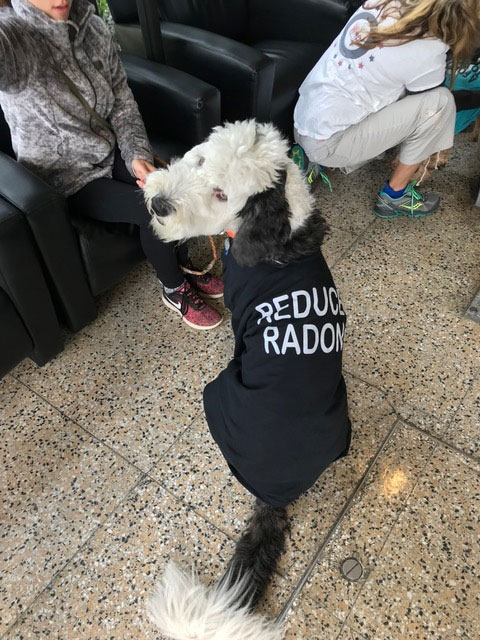 LUNG FORCE Walk Boston, MA - May 2018
The FORCE was with the RadonAway 86ers at the LUNG FORCE Walk in Boston, Massachusetts, on Boston Common. RadonAway had an enthusiastic team united not only as walking participants, but also as advocates to spread awareness about radon and its impact on lung health.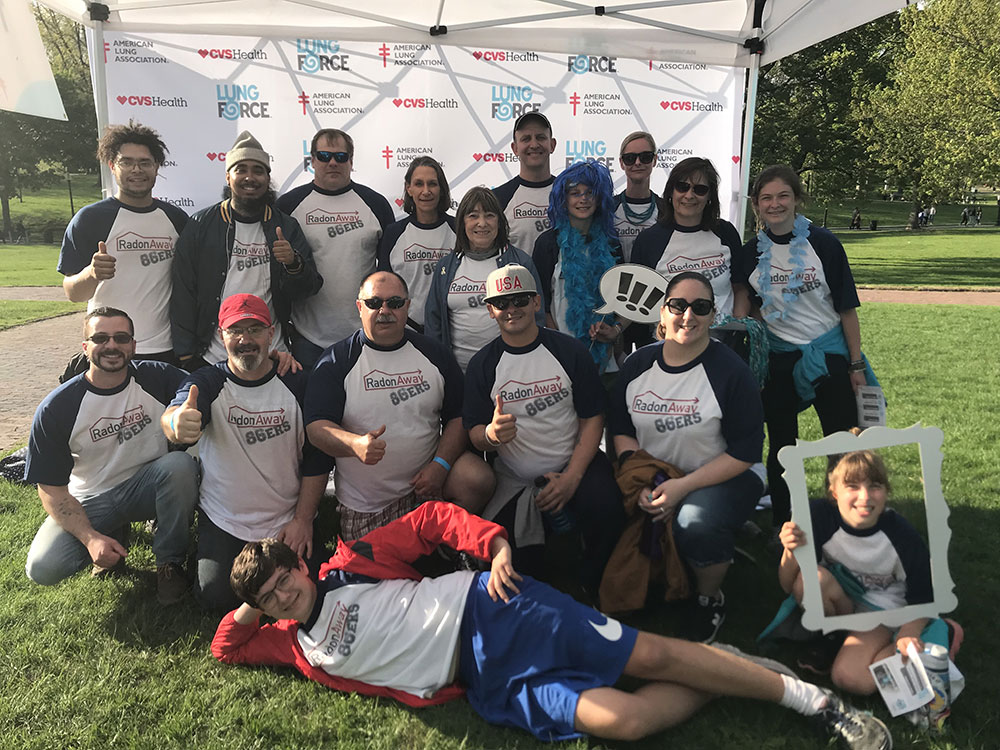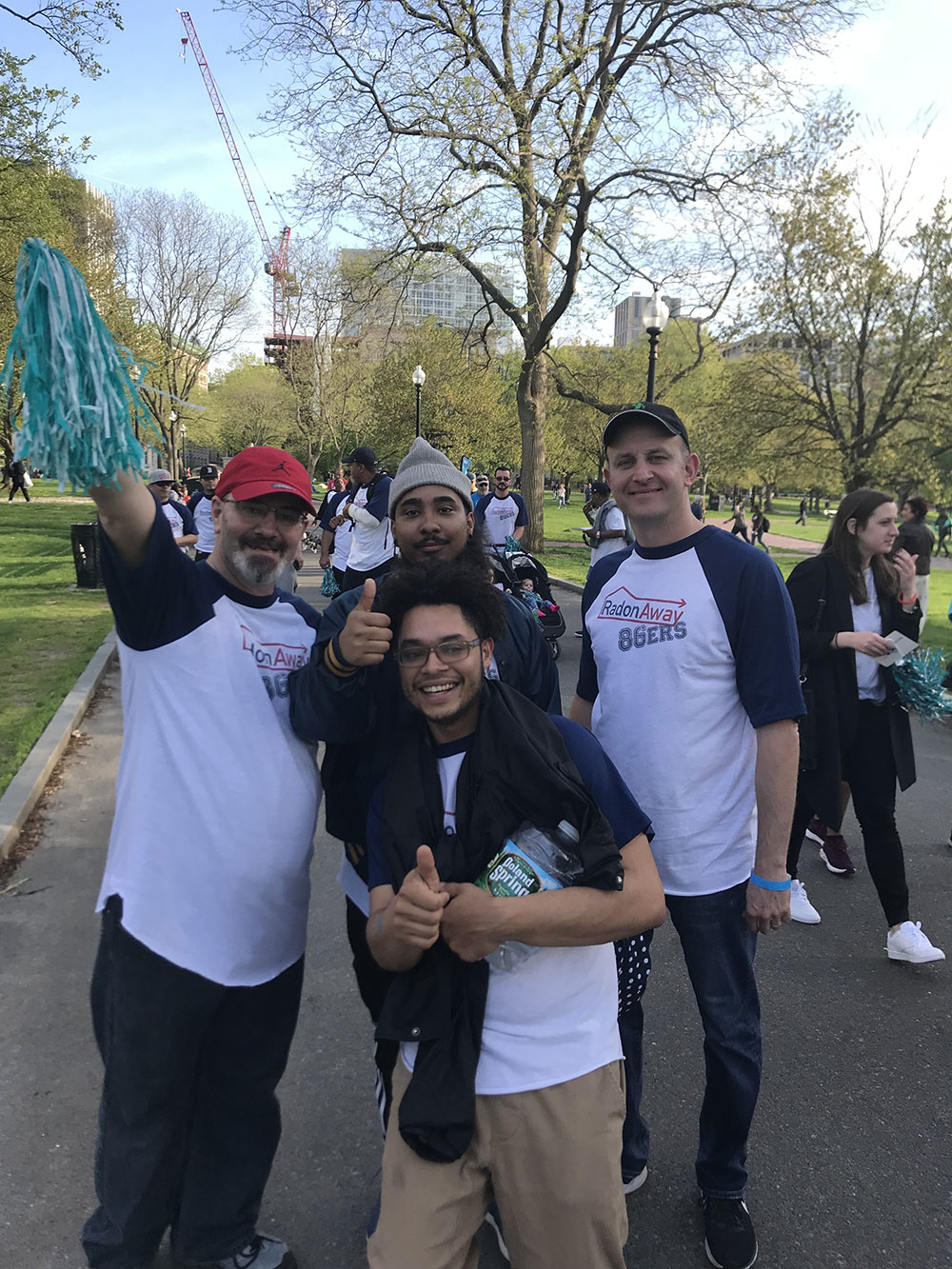 LUNG FORCE Walk Los Angeles, CA - Nov 2017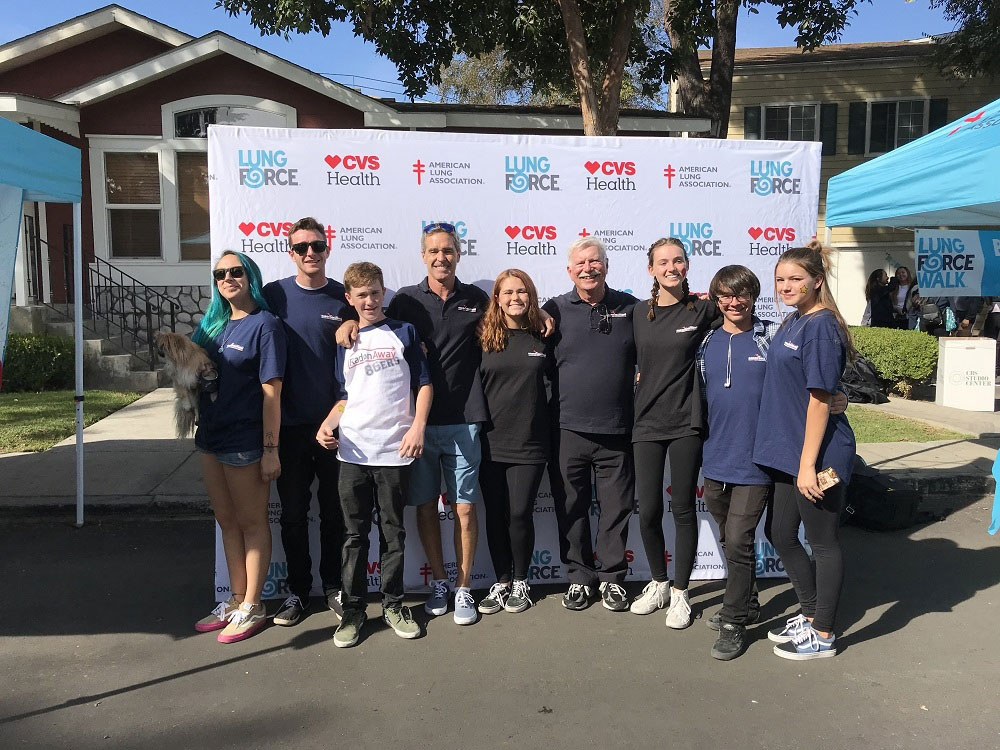 We were asked by RadonAway to join them and the ALA in a LUNG FORCE Walk in Los Angeles, CA. We are always up for a good time and a good cause, so we said yes. After researching the event, I decided to go a little further and become a sponsor. As Radon Professionals, we are always trying to find a way to get the word out to our target market. RadonAway supplied literature and test kits to give out to attendees. The results were fantastic. We found a very engaged crowd, all of which, in some way, shape or form, was there to support someone who has or had lung disease.
Some of these teams raised over $20,000 each for the cause, often because someone they knew who never smoked died of lung cancer. They were there to support friends and family, get answers to how this could happen to a nonsmoker, and raise money to find a cure to prevent it from happening in the future. With over 800 walkers at CBS studios that day, I feel like I and my team met every one of them. It was like giving a 6-hour radon awareness course and if we had 300 more radon test kits, we would've given them all away.
There is truly no better place to find such an engaged audience. These people are not wallflowers; they are active, they will test. they will tell their neighbors. The upside to sponsoring an event like this can be huge. We will definitely be flying the Radon Solutions California banner next year as well. I challenge all of you to look in your area and see where you can join one of these events, not just as walkers but as a sponsor and spread the word about radon. You won't be disappointed. - Eddie Huchingson, Radon Solutions California

You too can join the FORCE! View the Event Schedule to find a LUNG FORCE Walk near you.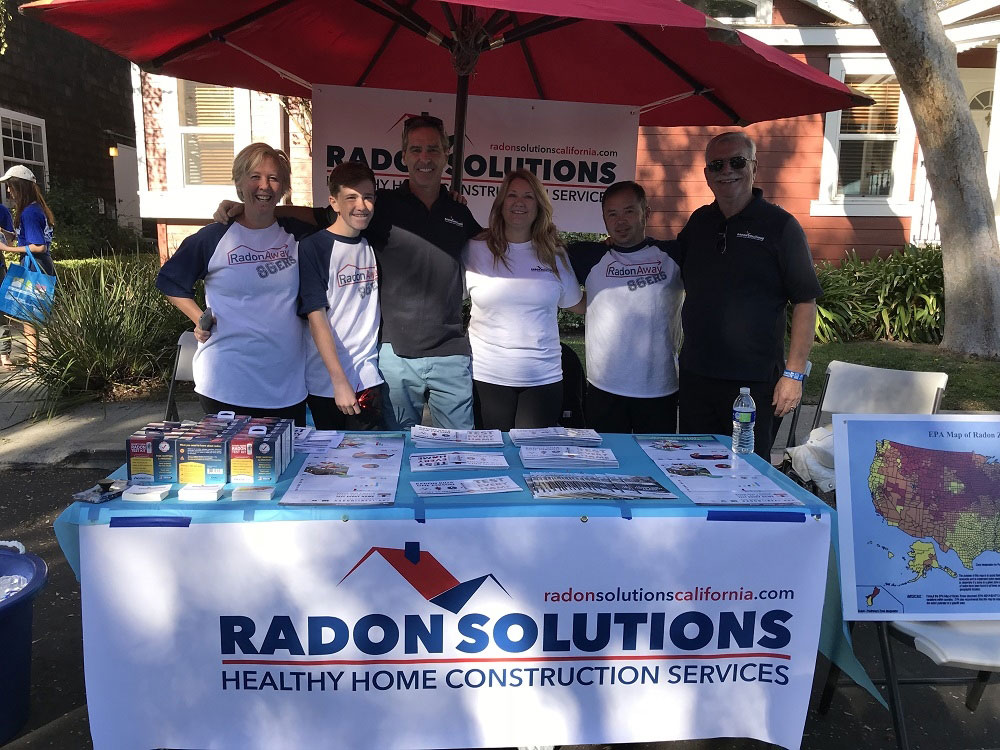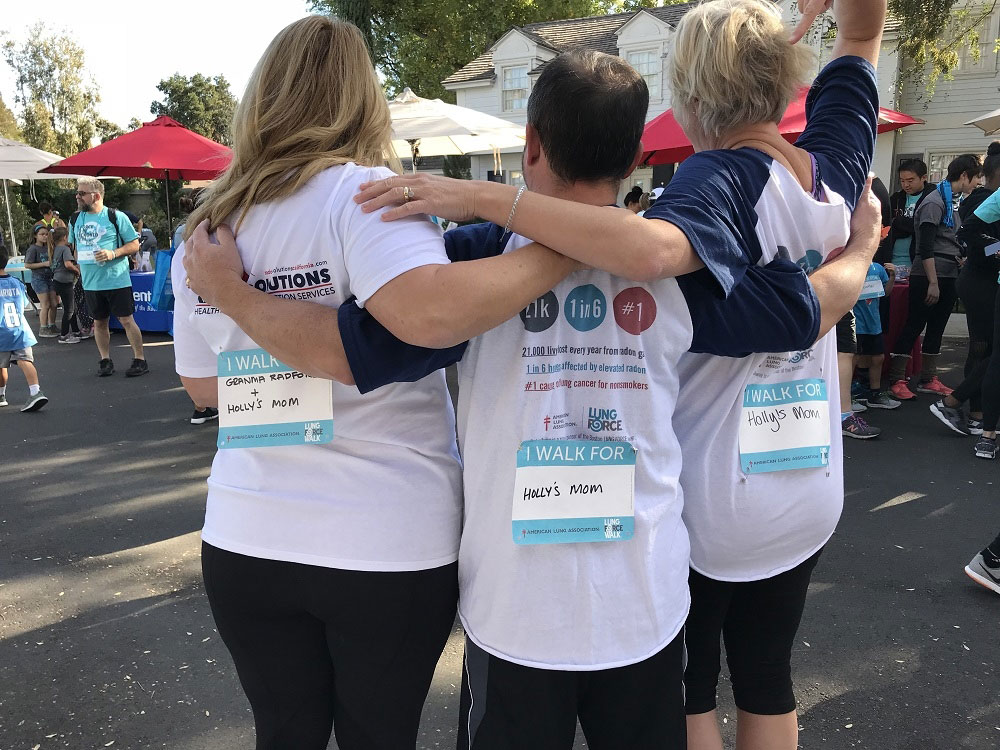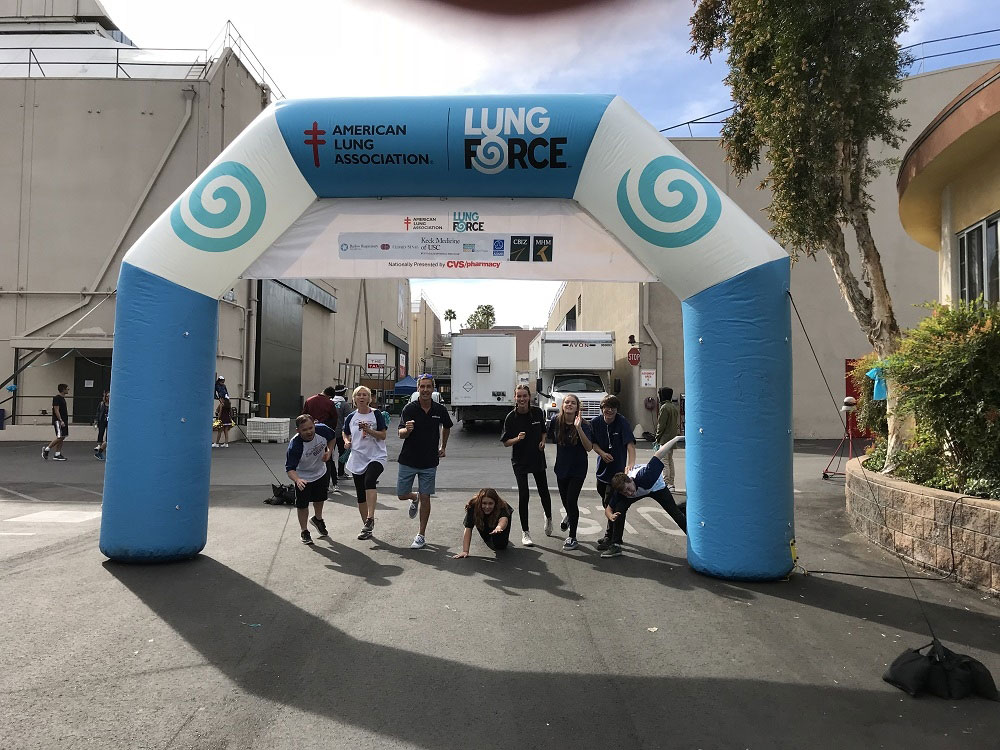 LUNG FORCE Walk Orange County, CA - Nov 2017
Spruce Account Manager Aaron Trapp, was on-hand to provide free radon test kits and informative radon literature to LUNG FORCE Walk attendees.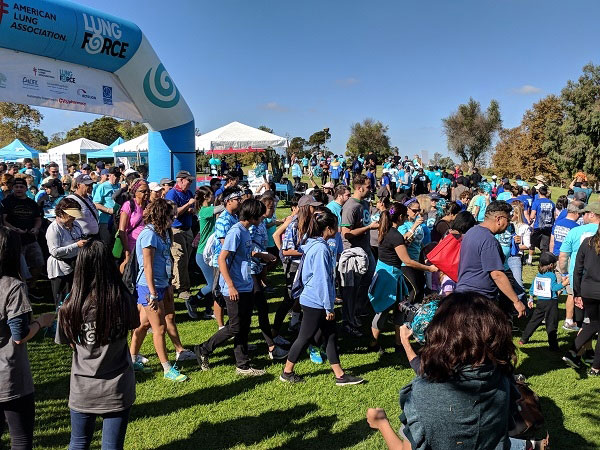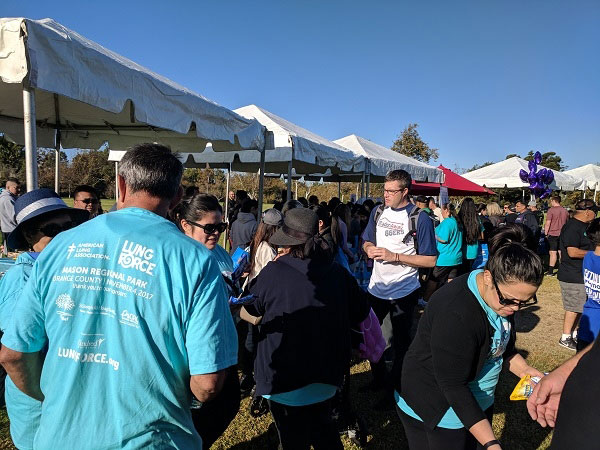 LUNG FORCE Walk Pittsburg, PA - Oct 2017
Brian and Sandy Bacchus, Owners of Airtech Radon Services, Inc. led the RadonAway 86ers team of 12 on a beautiful day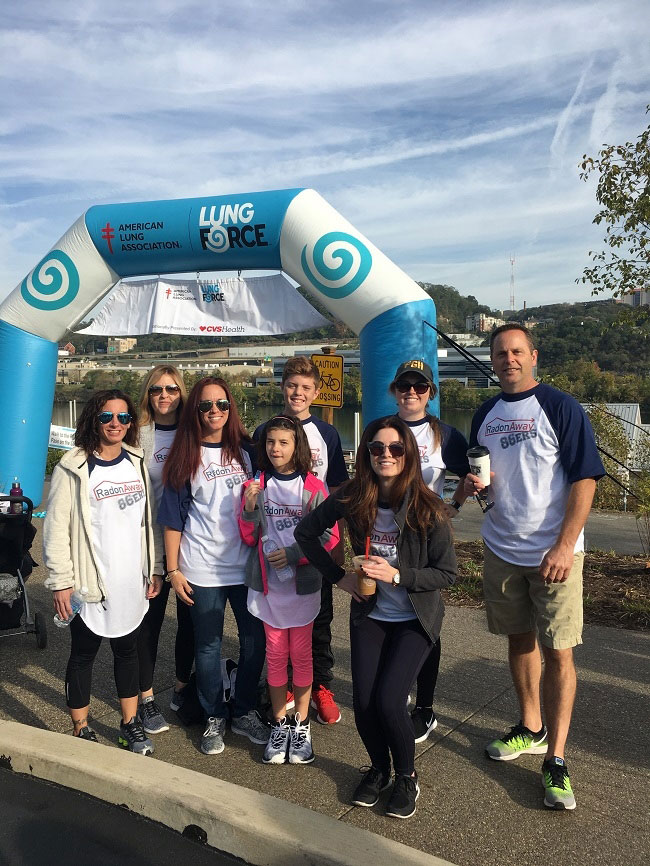 in Pittsburg while helping to promote radon awareness and support those with lung cancer.
LUNG FORCE Walk Harrisburg, PA - Oct 2017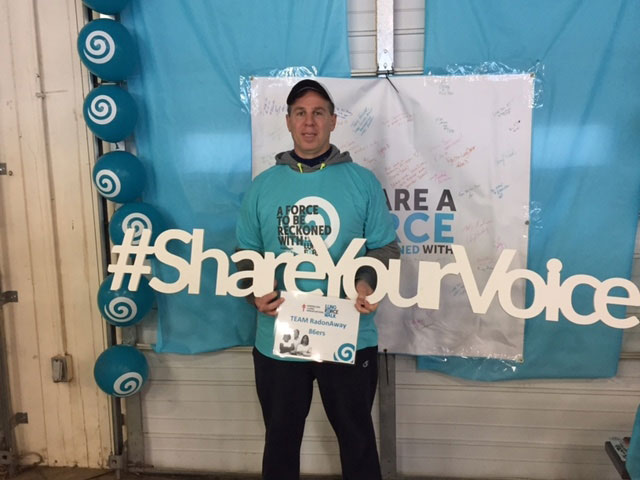 LUNG FORCE Walk Oak Brook, IL - Sept 2017
Along with providing radon test kits and literature for the LUNG FORCE crew to hand-out at the event, the RadonAway 86ers raised over $1,000 including a generous donation by Dan Potter and Shawn Swallow of Dupage Radon.

LUNG FORCE Walk Denver, CO - June 2017
Captained by Spruce Account Manager Aaron Trapp, the Denver RadonAway 86ers brought excitement, energy, and radon information to the crowd as they participated in their first LUNG FORCE Walk nearby our RadonAway office. They were on a mission to inform attendees that 21,000 people die each year of radon-induced lung cancer.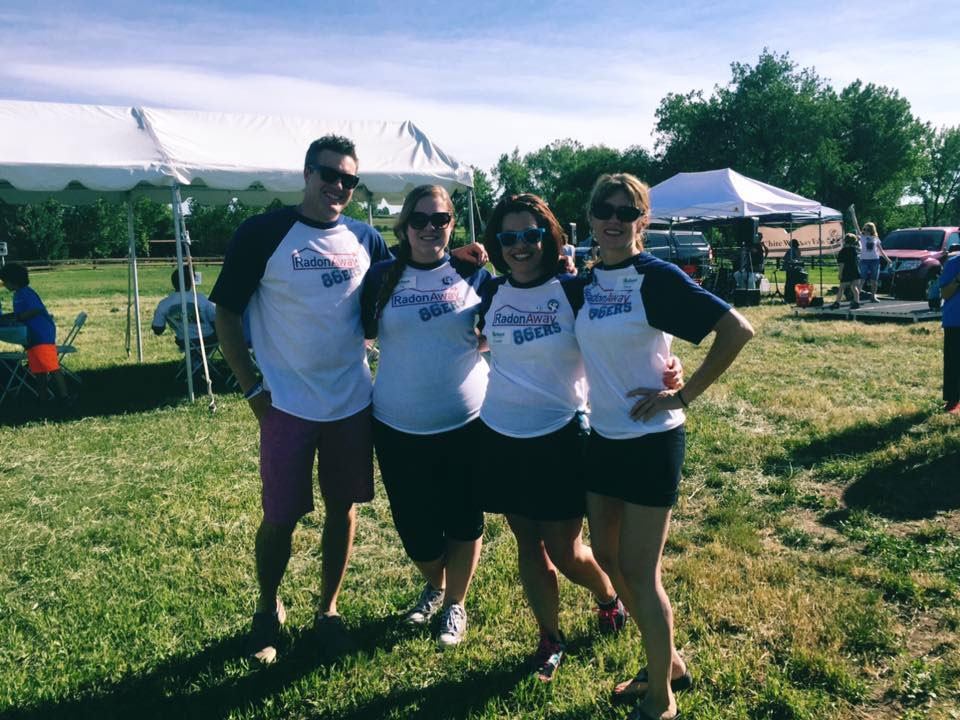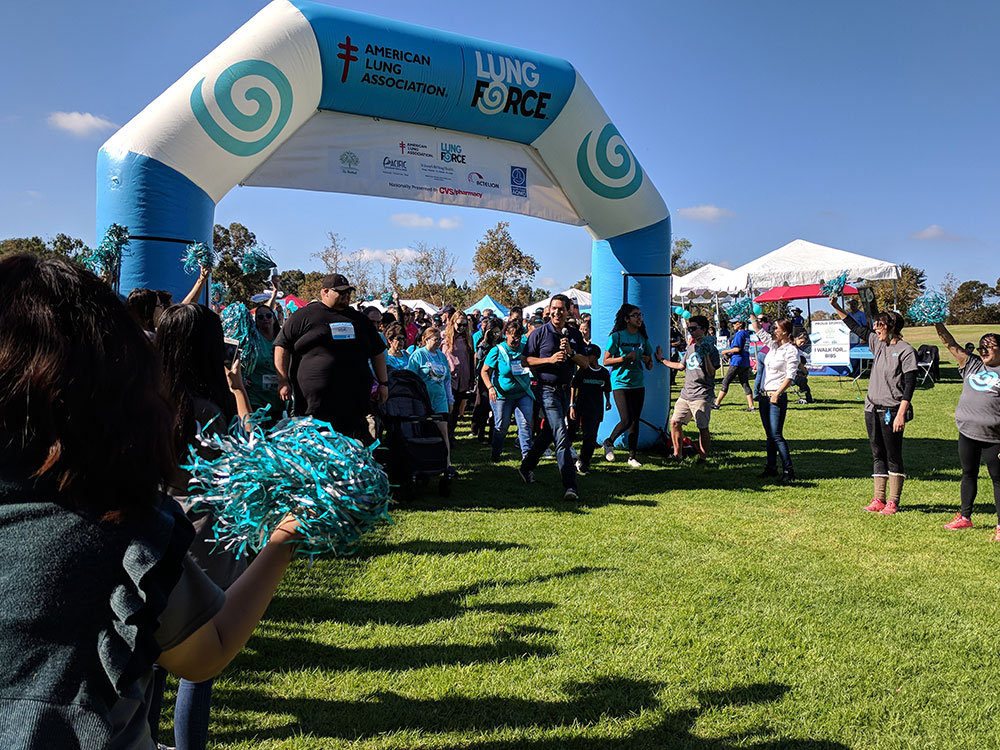 LUNG FORCE Walk Boston, MA - May 2017
The local RadonAway 86ers with an enthusiastic team of 10, walked in support of LUNG FORCE and urged participants to test and treat their homes for radon to reduce the risk of radon-induced lung cancer. They handed out radon test kits and radon literature, while informing the crowd of radon's effect on lung health.